The News widget is primarily an RSS reader. 
Click on a news headline to open the full story in a new browser tab.

Manage feeds
Go to the task menu --> "Customize News" to manage news feeds.
Here you can:
Turn feeds on/off by clicking on their feed titles. Those that are 'on' show up in white, those that are 'off' are greyed out.
Add a feed by pasting the RSS address in the field at the bottom of the dialog and hit 'Add'.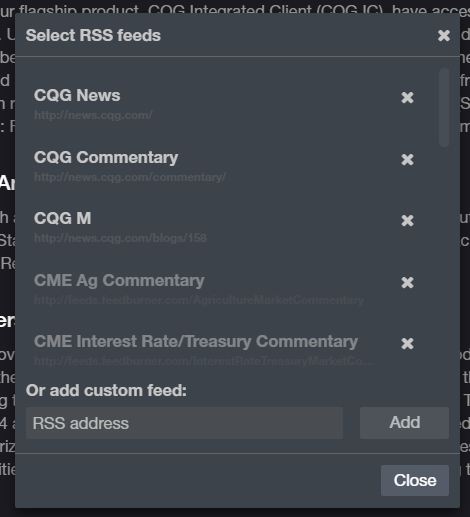 Search
Go to the task menu --> "Search", it will open a search field at the top of the news widget.