This widget allows you to create bids and offers that you can publish to your Farmers' computers or mobile devices.

To create a contract click the "+" icon.

This dialog below opens. There are dropdown menus for Location, Product, Side, and Description (entered in by the user). Next, select the Delivery start date (a calendar opens), the Delivery End date, and the Expiration date.
The Source Product is tied to the choice of Product. As Corn was selected above then the Source Product is automatically linked to Corn (Globex). You select the Source Delivery Month from a dropdown menu.
Next, you can set the Basis for the bid order. In this example, the Basis is set to -25 cents. Click Add to post this Bid order to the Publish Bids & Offers widget.
The new Bid order is listed as "New."
Select Publish over to the right and top of the Publish Bids and Offers widget to publish the new Bid order to the Farmer's View Bids and Offers widget.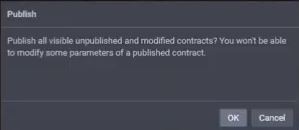 See the Help section for the Farmer's View Bids and Offers widget.