If you are seeing things in the software you don't expect, a good way to start the process of us helping you is to send logs.
When logged on
If you are logged on to CQG Desktop, go to the lower left bar "?" menu > Send feedback.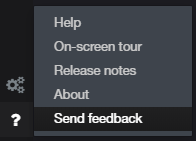 It will open a dialog where you can enter a description of the issue. Be as specific as you can and attach screenshots if possible. When you submit a feeedback form our support staff receives a notification and will start the troubleshooting process.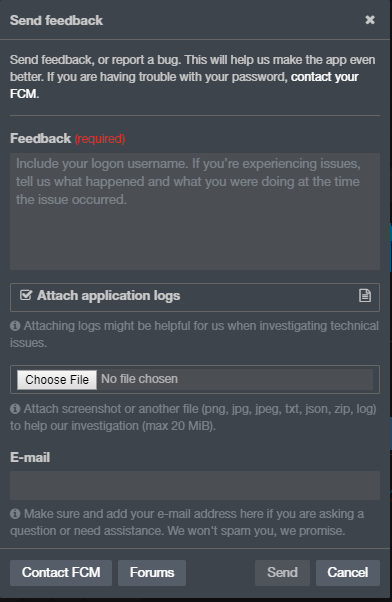 If you are having issues logging on
On the log on screen, click the "Trouble logging in?" button to open the Send feedback dialog.